This device is Digital Image Signal Processor (ISP) for Security Camera System.
EN773e can compatible with 12bit Parallel or 4CH SUB-LVDS from 1.3M~3M CMOS Sensor.
The main functions are High resolution, Digital Clamp, Double shutter WDR, ACE/De-fog, 3Auto(AE, AWB, AF) and 2D/3D DNR.
The EN773e support Digital parallel output and CVBS output.
The EN773e contains 1Ch 9bit DAC, 4Ch ADC and 32bit EISC core MCU.
Package type is 0.8 pitch 10mm x 10mm 144 Pin FBGA.
Block Diagram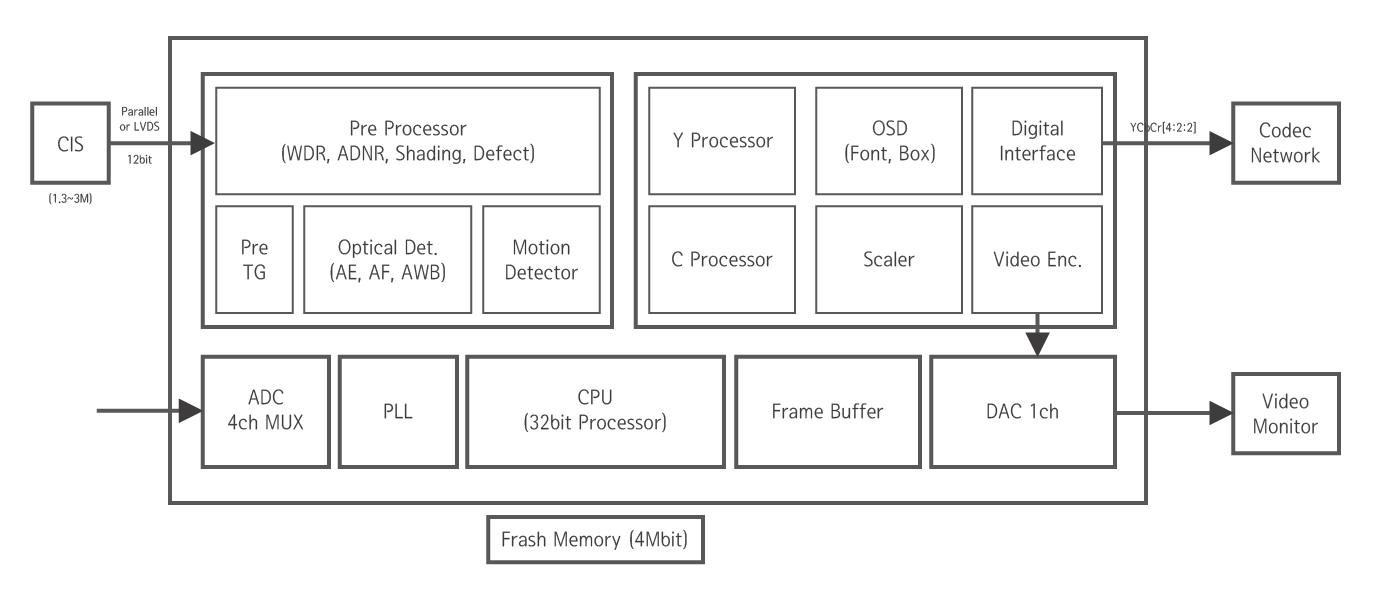 Solution List